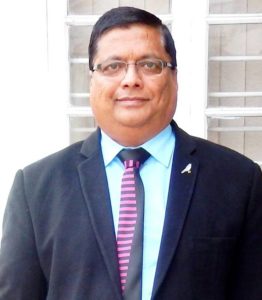 An IFS officer of the 1983 batch, M.Lokeswara Rao retired as the Principal Chief Conservator of Forests and Head of Forest Force in Nagaland.
Shri Rao has been instrumental in the conservation movement in Nagaland. His successful efforts in the conservation of Amur falcon in Nagaland have been praised nationally and internationally. The involvement of people and community partnership in this conservation movement has been the highlight of the efforts and won acclaim everywhere. As a result, today tourists are able to see thousands of these birds in Nagaland and the state has been declared as the Falcon Capital of the World by Convention on Migratory Species.
Under the leadership of Shri Rao, the Nagaland Forest Department and Pangti Village council received the Royal Bank of Scotland 'Save the Species' Award 2014 and the Balipara Foundation Award 2014. Conservation of Amur falcon has been nominated for Global Equatorial Prize by UNDP India.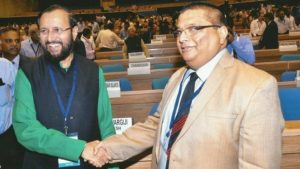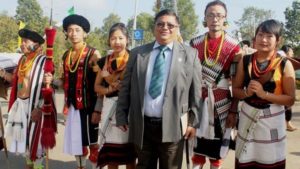 Mr Rao has also been instrumental in the satellite tagging of three Amur falcons which were names as Naga, Pangti and Wokha. This is the first time the satellite tracking of Amur Falcons was done in India. This has immensely helped in plotting of the migration route of these amazing raptors and is expected to help in further research on the subject.
An avid painter, Rao's paintings are for peace, non-violence and nature. No surpise, the Buddha forms the subject of many of his paintings. Lokeswara Rao has been associated with TIFF as a Member of the Board of Mentors.